Themes
The Navy's People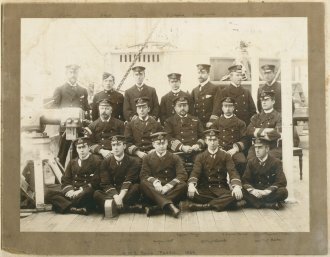 If you are interested in people and their experiences, want to find out about a subject in more detail, or are keen to get involved and learn new skills, choose one of the options on the left and begin exploring The Navy's People theme.

By selecting Naval Lives you will discover more about the lives of 20 people associated with the Royal Navy in the 20th century - a Leading Signalman in the First World War, a Wren who served in Singapore during World War Two and the former Second Sea Lord who abolished the rum ration in the 1960s.

The In Focus section lets you explore key issues in more detail. This section will continue to grow, but at the moment you can get behind the scenes and explore the history of Women in the Navy or discover how the Navy enjoys its Recreation and Time Off .

Choosing the How to.. section will give you information to help you to find out more. If you have a medal at home that you would like to try and identify, you may be interested in the How to understand medals section.