Themes
The Invergordon Mutiny of 1931
1000 sailors take part in a military strike in Scotland
Article Highlights
Introduction

Initial disturbances

The mutiny

The aftermath


Mistakes made

Benefits of the mutiny
The foundations of the Invergordon mutiny went back to 1929 when the Wall Street Crash caused economic conditions in Britain to decline. After the Committee on National Expenditure met in July 1931, the new Government decided to drastically cut public spending. The government planned to find savings by increasing taxation and reducing unemployment pay. This would impose a very heavy financial burden on the whole population but in particular the lower paid working classes.
Admiral Sir Frank Twiss describes the causes of the Invergordon Mutiny (RNM)
Get the Flash Player to see this player.
Read a transcript of this oral history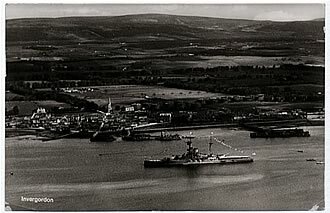 On the morning of Sunday 13 September 1931, the Admiralty posted a Fleet Order (AFO) on ship notice boards. The AFO announced that from October 1 1931 the recommended cuts in spending on the Royal Navy (RN) would be a 10% pay cut for officers, non-commissioned officers (NCOs), and for all ratings on the 'new rate' of pay (i.e. those new ratings who joined after 1925). Those ratings below Petty Officer, who had joined before 1925, would also have their pay reduced to the new rate, which amounted to a massive 25% pay cut.
Commander Edgar Warren recalls the reduction in sailors' pay before the Invergordan Mutiny (RNM)
Get the Flash Player to see this player.
Read a transcript of this oral history
To find out more about the initial disturbances, select Next